Cracking the case for online wildlife trade surveillance
Buying and selling products online is more popular than ever, and the e-commerce industry is thriving not just in Australia, but around the world.
While clothes, food products, games, and event tickets are all popular things to buy online, what is concerning some biosecurity agencies is the rising trade of exotic animals and plants.
Authorities are now looking at ways to better monitor this legal and illegal selling both within Australia and across the globe.
Dr Oliver Stringham is a Centre for Invasive Species Solutions funded Postdoctoral research fellow with the University of Adelaide working on the project 'understanding and intervening in illegal trade in non-native species'. One of the aims of his project is to develop a digital program which can automatically alert authorities to the illegal trade of wildlife.
"As the online trade of wildlife grows, so too does the risk of non-native species being inadvertently released into the wild," Dr Stringham said.
Authorities and wildlife groups are calling for more advanced systems to be in place to be able to monitor these online sales, particularly for illegal trade.

During 2020, Dr Stringham developed a guide to using the internet to monitor and quantify the trade of wildlife across what is referenced as the surface web, deep web and dark web.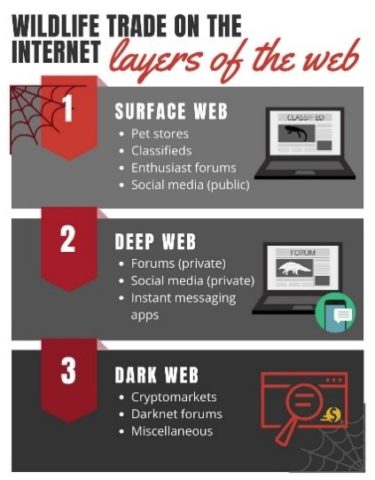 The guide, published in the journal Conservation Biology, provides a generalised framework for finding relevant sites to monitor and how to collect data once you find what sites you want to search.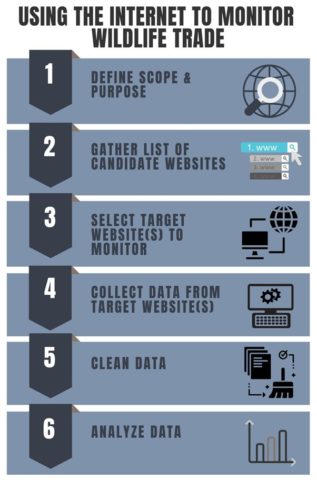 Dr Stringham said that the goal is to setup a system that aids biosecurity agencies who are wanting to be alerted to illegal sales of non-native that pose biosecurity risk.
"We are now working with these biosecurity agencies to ensure we develop a program which is fit for purpose and implementable across different jurisdictions within Australia," Dr Stringham said.
If you'd like to learn more about Dr Stringham's research, you can email him at oliver.stringham@adelaide.edu.au.
Dr Stringham works with Professor Phill Cassey in the Invasion Science & Wildlife Ecology Lab, more information at: http://www.cassey-invasion-ecology.org/. His Postdoc is funded by the Australian Government Department of Agriculture, Water and Environment through the Centre for Invasive Species Solutions.