New FeralScan community workshops and training in NSW
Peter West (coordinator of FeralScan) and Emma Sawyers (NSW Department of Primary Industries technical specialist) are staging a series of free community workshops and FeralScan training throughout NSW over the next 6 months. Each workshop and training event is being tailored to the needs and interests of local groups.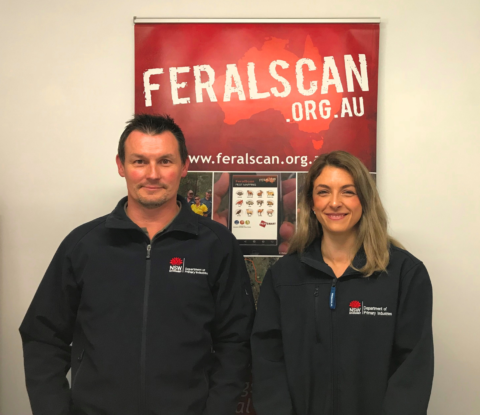 Participants will learn how to use the FeralScan website and mobile app for recording and monitoring pest species, how to join local groups and work together, how to use monitoring cameras for detecting pest species, and how to access the latest pest control innovations.
The workshops are focusing mainly on monitoring
deer species,
wild dogs,
feral pigs,
cane toads,
rabbits and foxes.
Emma Sawyers has recently joined the FeralScan team to help deliver the workshops, and assist landholders and communities to utilise new technology to control pest species. She has previously worked in a community support role for the national rabbit biocontrol program, and has a wealth of knowledge about managing new pest species.
To find out where workshops are being held, please contact Peter or Emma via email feralscan@feralscan.org.au.