Putting the focus on biosecurity
Australia needs to transform its biosecurity system to confront the many challenges the next decade will bring.
That's one of the findings of Australia's Biosecurity Future: Unlocking the next decade of resilience. It's the result of a collaboration between CSIRO, Plant Health Australia, Animal Health Australia, and our Centre.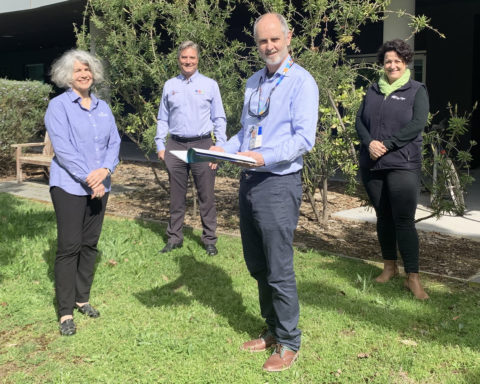 The report says that while Australia has one of the world's strongest biosecurity systems it won't cope with increasing challenges fuelled by global trade and travel, urbanisation, climate change, biodiversity loss and antimicrobial resistance.
As a result, Australia is at risk of increased disease outbreaks and pest incursions, weakened exports, and damage to our global trading reputation unless our biosecurity system becomes more resilient, coordinated and collaborative.
Australia's Biosecurity Future identifies 20 recommendations across three themes to shift the trajectory for Australia's biosecurity future. These themes are:
System connectivity – digitisation and enhancing data sharing across supply chains and the human, agricultural, environmental and marine health sectors to ensure we identify and manage emerging risks.
Shared responsibility – enabling the role of industry and community in biosecurity responsibility through improved community engagement; more systemic collaborations between Indigenous and non-Indigenous organisations and individuals; and working with industry to develop their role in surveillance.
Science and technology – supporting the growth of novel tech-enabled start-ups that create business opportunities for biosecurity, as well as developing international biosecurity innovation priorities for the sector to focus and collaborate on.
Transforming Australia's biosecurity system from CSIRO on Vimeo.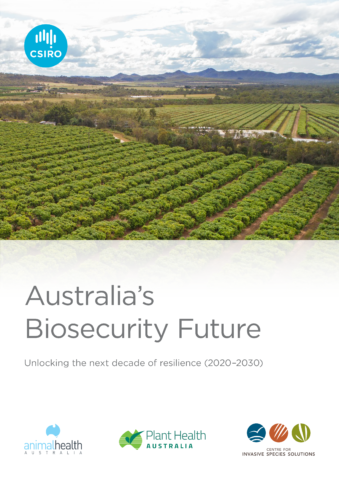 Read or download Australia's Biosecurity Future: Unlocking the next decade of resilience at http://csiro.au/biosecurityreport