Automated weed identification is off to a quick start!
Andrew Mitchell, our centre's Automated Weed Identification Program Manager, has kick started our weed identification app project by collecting a list of priority weed species from each of the jurisdictions that are part of the project, including New South Wales, Victoria and South Australia.
One of the most important aspects of this project is to collect high-quality photos at different stages of the plant lifecycle.  So far, approximately 7000 photos have been entered into the image library and soon these photos will be used to train a computer vision system that will be able to identify weeds from photos.
System testing has already started, and in good news, the algorithm can confidently identify weeds from photos that are similar to any of the training photos.  The current challenge will be getting a wide enough variety of photos to cover all the growth patterns that each weed has in the wild!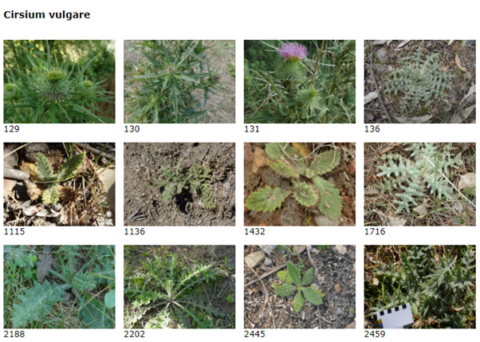 In the coming months, CISS will be working with the CSIRO, and weed officers from NSW, SA, Qld and Victoria to import as many weed photos as possible.  Andrew and the team would also be interested in hearing from people who already have collections of weed photos and of native plants that could be misidentified as weeds. You can email him at Andrew.Mitchell@invasives.com.au
When the computer vision system is sufficiently developed, it will be converted into iPhone and Android apps, which will be available to the public.  The goal is for people to be able to point a camera at a weed and find out what it is and if it should be reported.
We'll be sure to keep providing project updates as they come to hand.