The cost of Australia's growing population of feral deer has been estimated for the first time in a new report Annual Costs of Feral Deer in Australia produced by the Centre for Invasive Species Solutions.
The price tag to Australian agriculture and the wider Australian population has been estimated for the 2021 calendar year at a hefty $91.3 million. Andreas Glanznig, Chief Executive of the Centre, said, "Feral deer numbers are expanding, as are their impacts".
"Without concerted action to control feral deer numbers the report finds that their costs are set to jump over the next few decades, with Australian agriculture bearing the brunt".
The report estimated the losses to Australian agriculture in 2021 at about $69.1 million, with government funded management and research costing around $17.8 million. The impacts on motor vehicles was estimated at around $3.3 million, with train impacts involving deer adding a further $1.2 million.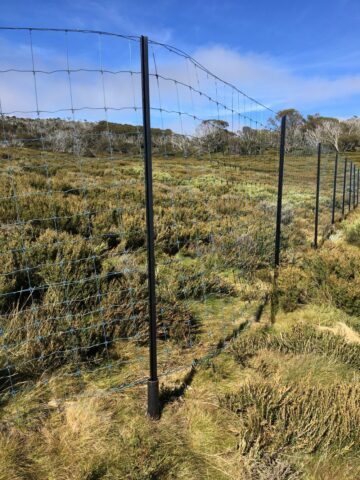 A recent, and separate, economic analysis of the impact of two species of deer to agriculture, forestry and conservation efforts in Victoria — fallow and sambar deer — estimated their cost over the next 20 years at $1.1 billion. Mr Glanznig said large-scale, strategic action to meet the feral deer challenge was needed with hopeful signs on the innovation front.
"The Centre and its members, including the Australian Government and six state governments, have implemented Australia's first nationally coordinated and collaborative feral deer management Research, Development and Engagement Program.
"Taking this national approach has turbo-charged the development and refinement of new and better tools and management practices to control feral deer and avoided the potential for duplication at a state level".
A feature of the collaborative RD&E Program for Feral Deer is that state governments have led projects developing new tools, such as a feral deer aggregator and thermal detection technologies, as well as validating the cost-effectiveness of current control methods, developing management strategies for peri-urban areas, expanding knowledge around the role of feral deer in transmitting livestock disease, and hosting a national coordinator to drive coordinated action and networks through the development of a National Feral Deer Action Plan.
Dr Annelise Wiebkin, National Deer Management Coordinator with the South Australian Department of Primary Industries and Regions said that as a result of the RD&E program, land managers will be far better positioned to respond to the growing impacts of feral deer in Australia.
"The Centre and its members have also developed a new glovebox guide that provides practical advice to land managers on their feral deer problem and demonstrates the benefits of using exclusion fencing to manage their impacts. This will be available in the coming weeks. New nationally endorsed Standard Operating Procedures have also been approved by the Environment and Invasives Committee to control feral deer".
"Australia's first National Feral Deer Action Plan is expected to be launched in the near future to support a strong, coordinated action on feral deer across the country."
RESOURCES
Annual Costs of Feral Deer in Australia
Using Exclusion Fencing to Manage Feral Deer Impacts in Australia
Glovebox Guide for Managing Feral Deer – available early August
Visit the PestSmart Feral Deer Toolkit for more information on feral deer, their impacts and management.