After nearly 2 years of field trials, a South Australian research team has landed on a final design for a deer-specific feeder known as the Deer Aggregator which promises to improve feral deer management.
The researchers built more than eight prototypes of the aggregator — designed to be a deer-specific feeder — refining the design based on the response of non-target species.
Using remote cameras, prototype aggregators were tested to assess their reliability in excluding non-target species, their durability and maintenance requirements.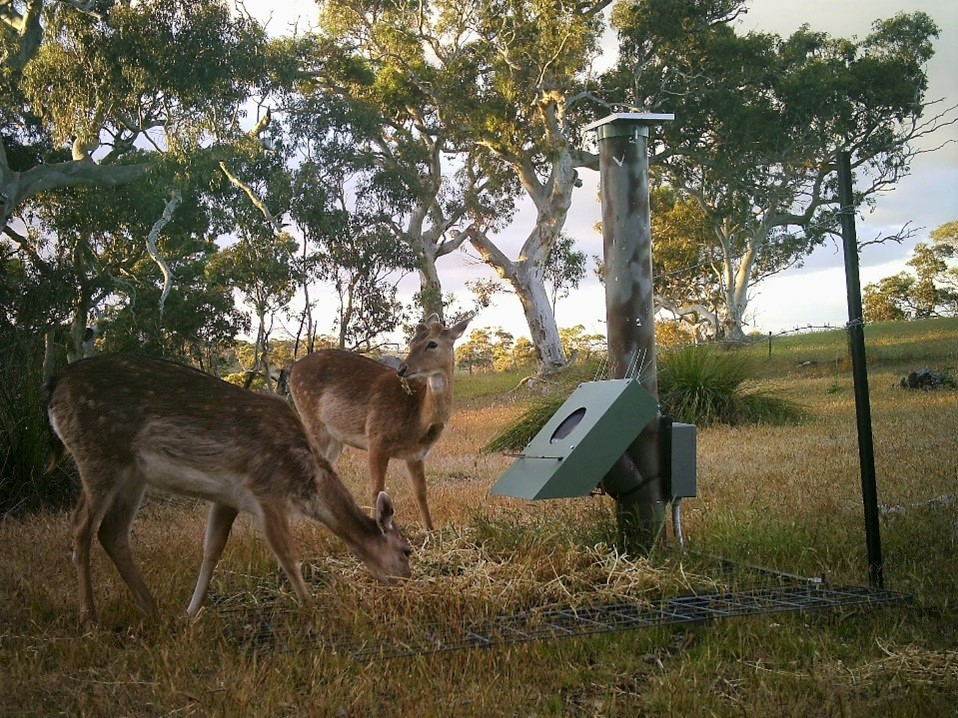 Image by Department of Primary Industries and Regions, South Australia
Results indicate the final design is effective in excluding a range of native non-target species including kangaroos and wallabies, possums and birds.
Motion sensor cameras captured both red and fallow deer interacting with the Deer Aggregator, with the data increasing their knowledge and understanding of feral deer feeding activity.
Now that the prototype has been field tested researchers plan to carry it forward to commercialisation. In time the Deer Aggregator will be a cost-effective tool used to dispense feed and lures to attract deer to specific locations, providing a focal point for monitoring and ground-shooting or use in conjunction with large scale traps.
Learn about feral deer management activity on the National Feral Deer Action Plan website.