Community roll up for FeralScan workshops across NSW
Peter West (national coordinator of FeralScan) and Emma Sawyers (NSW Department of Primary Industries technical specialist) have provided free training and landholder support at 8 events in the past month across NSW.
Events were held at Ben Lomond, Walcha, Burraga, Glen Alice, Woolomin, Penrith, Dapper and Boorowa.
Participants have learnt how to use FeralScan for recording pest animal activity (particularly wild dogs and deer), how to inform local biosecurity authorities about pest problems, and how to access the latest PestSmart resources, including advice on controlling feral pigs, wild dogs and foxes. Participants have also learnt how to use infrared cameras for monitoring pest species, such as deer. The workshops have helped a few new landholder groups to use the FeralScan software for their local pest animal management planning.
Peter and Emma are delivering more FeralScan training and pest animal control workshops. To find out where workshops are being held, or to seek assistance, please contact Peter or Emma via email feralscan@feralscan.org.au.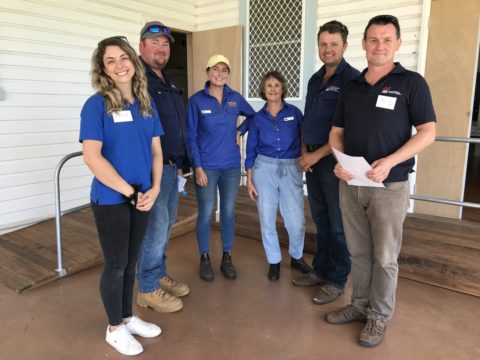 Pictured, Emma Sawyers and Peter West assisting Northern Tablelands LLS staff and Glenrac (Glen Innes Natural Resources Advisory Committee) at Ben Lomond on February 20.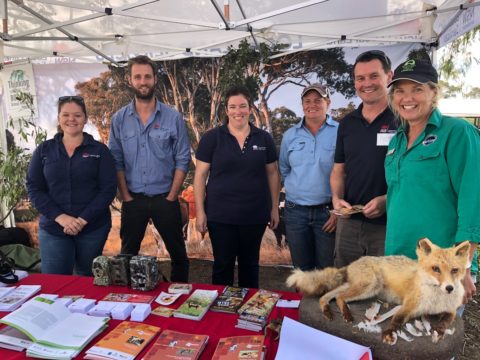 Pictured, Peter supporting South East Local Land Services and the Boorowa Community Landcare Group at the Boorowa Show on March 7.